"The goal of meditation is not to control your thoughts, it's to stop letting them control you".
Anonymous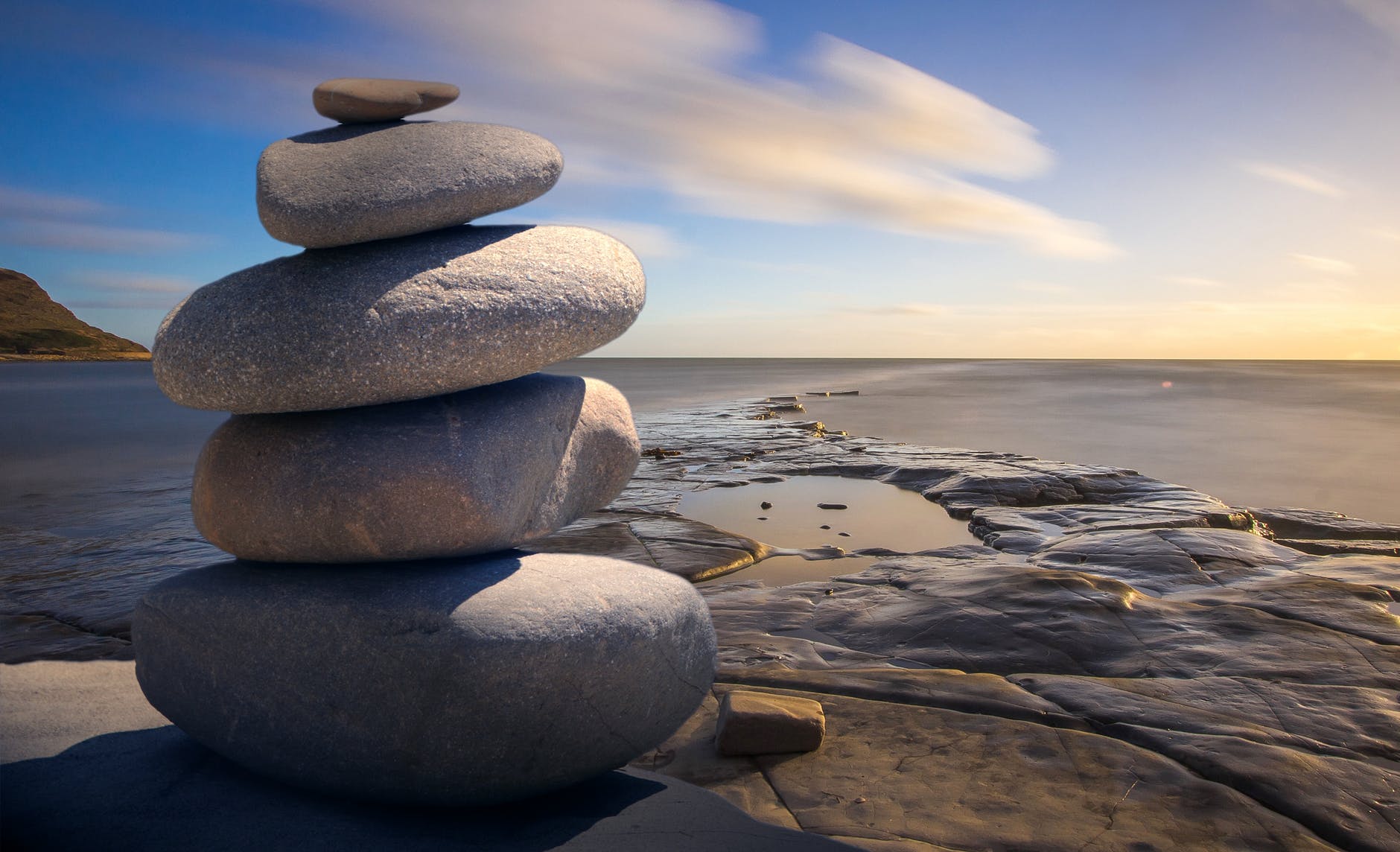 It has been an interesting week. Still loving the study. The yoga is terrific, but sure is letting me know I am in horrid physical shape. But, I will persist with the yoga, the nutrition, & mindset & I know all will be better.
Once upon a time I was strong & flexible & did gymnastics. My strength is dwindling with age & my flexibility has declined significantly over the past year, maybe less. One yoga pose, the Yogi Squat was quite beyond me. I can do a bit of a squat, but it doesn't look anything like the squat demonstrated. I'm sure practice will get me there eventually. There was no Tree pose this week, but I practiced it anyway because I believe that having good balance is something that helps keep the elderly more mobile. I have not found it easy to motivate myself to do the yoga. This is a bit of a surprise, as I have always enjoyed yoga & exercising. I wonder if it is because it has gotten harder for me? I hadn't done any since mid-December. Nonetheless, I will do my yoga.
A nighttime activity was also added. The nighttime activity is simple breathing exercises to be done in bed. A combination of 8 deep abdominal breaths while on your back, then 16 while on your right side, & 32 on your left side.
Managing Thoughts is something that I am fairly good at doing. I think my yoga & meditation practices have helped me in that area. Aligning thoughts with values does require a bit more awareness. I still have negative thoughts about my health. As I sat with a specialist earlier today & he took a full history I realized that my ill health started about 7 years ago – that was a bit surprising to me as I hadn't thought it had been that long, but that is when first symptoms started. Since 2017 I have had some scary health experiences that have left me weak, forgetful, & generally not feeling great. However, in the last few weeks, I think I have turned a corner, I'm feeling much better & I expect to continue to improve. Some days, at some times the dark thoughts creep in; I refuse to let them stay for long. I know everyone has dark thoughts at times – so I am just normal (if there really is a normal).
Nutrition this week focused on fiber. We do fairly good at getting fiber, but some of the whole-grain foods do not appeal to me at all. I have tried whole wheat pasta, brown rice they just don't do it for me. I do like beans & quinoa. I also like fruits, vegetables, nuts, & seeds. I do have to pay attention to making sure I incorporate these things into my diet – I need to be aware. I have been finding I don't have much of an appetite lately, along with fairly frequent nausea, which doesn't go along with eating. You'd think I would lose weight. No, I am gaining. Definitely, time to get out into the sunshine for some walks.
This past Saturday participants in the study got together on a ZOOM call. We did some yoga & shared some stories. It was very good. I knew I wasn't alone with this disease before, but actually talking to & seeing the faces of others with PBC made a huge difference. I hope we can all get together again. The plans for that are in the works.