A high school dropout, married, with two children by the age of 19 Dr. Elaine has gone on to a full and successful life. Depression has played a role in her life since her early teens. With the help of numerous people and programs, extensive reading, and support Dr. Elaine has been able to pursue a life journey full of richness and happiness. Not every day, but most days are beautiful – who could ask for more? As a single mom, Dr. Elaine returned to school to become a nurse. She was fortunate to have the financial and social support of her ex-husband and his family.
Dr. Elaine, a retired RN, is compassionate, kind, open, respectful, and loving with a passion for nursing and leadership. "I believe everyone is a leader." We all have what we need to be a leader, but sometimes it is buried deep inside. The first step is to lead yourself. During her years as an RN, Dr. Elaine saw a need for the development of leadership skills in the nurses with whom she worked. Most of the nurses had strong leadership skills but didn't see them in themselves. When asked what kind of a leader they would consider themselves to be, the response almost unanimously was 'I'm not a leader'. Had they spent too much time in a paternal environment to see their leadership skills?
About HeartMath(R)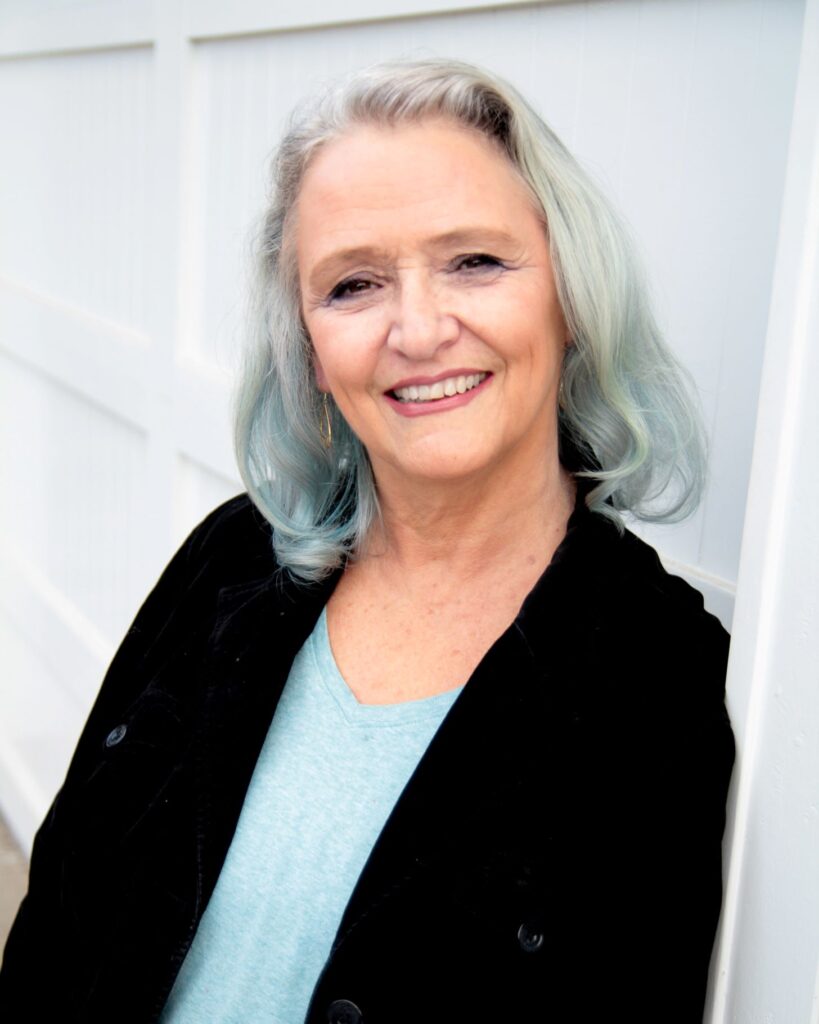 Dr. Elaine is a Certified HeartMath Trainer and Coach. She has been using HeartMath techniques and technologies, with very positive benefits, since 2015. Elaine's practice has helped her to reduce stress., to sleep much better, and allows her to spend more time in a positive frame of mind as she carries out day-to-day activities. She often uses HeartMath® techniques in conjunction with meditation and yoga, finding all three beneficial. Dr. Elaine encourages others to learn and practice to build a more successful and fulfilling life. The HeartMath system has techniques for building resilience capacity and reducing stress reactions. The consistent practice also helps boost energy, and restore mental, physical, and emotional balance.
To learn more about the HeartMath system check out the following 90-minute video. https://www.heartmath.org/resources/videos/heartmath-experience
Dr. Elaine has led a full life with many ups and downs, most recently the diagnosis of autoimmune disorders, and cancer. The cancer is in remission and she is managing to come to terms with the changes the autoimmune disorders have had on her life. The positives in life have far outweighed the negatives. Dr. Elaine is retired, in a loving relationship, happy, and has a wonderful family. Though not rich in money she feels she is incredibly wealthy. Dr. Elaine Leadership Coach wants you to be the person you want to be and to do what you want to do. She is a strong believer that everyone needs to identify their values and align day-to-day activities with those values. Dr. Elaine would be more than happy to assist you in identifying your values, to discovering what is most important in your life.
Values
The values of Dr. Elaine, both as an individual and as a business owner include the following:
Honesty
Humility
Compassion
Respect
Kindness
Love
Forgiveness
Freedom
Health
The environment/our planet
Family
Giving and helping others
Dr. Elaine is happy to take on high-paying clients, but she also wants to ensure that anyone needing the services of a coach can get the help they want. Read more about Dr. Elaine's views on High-paying clients at https://leadnurses.com/how-to-attract-high-paying-clients-is-this-your-goal/
This list is not exhaustive.
Elaine has chosen to keep her practice small. This means that she will only take on a few clients at any one time. Dr. Elaine wants to make sure she can provide the guidance you want and need.
Self-Care and Leadership
Dr. Elaine believes self-care is fundamental to being a positive, effective, and efficient leader. Not only does she believe a leader must practice self-care, but that a leader must encourage and help develop a workplace culture that supports self-care.
Schedule a chat with Dr. Elaine and see how you can work together. Schedule a chat at a time that suits you.