When you started your job, you probably had a fairly good idea of your job description and what your work would involve. You knew that as you became more competent at the various /tasks you would have more responsibilities added till you were proficient in your role.
You are starting to find this a bit too much for you to manage. You are becoming tired, less enthusiastic about your job, and the stress is starting to get to you. You are asking yourself, "how did I get into this situation"?Have you heard about boiling a frog?
You have become proficient and taken on the additional tasks and projects given to you. You have done well and are proud of yourself. Now the additional jobs and projects are becoming more frequent and many are now expected of you and added to your responsibilities.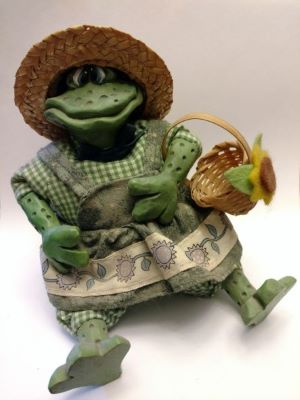 Recipe for Boiling a Live Frog
Ingredients
One live frog
One pot large enough to cover the frog with water
Enough water to cover the frog
Fill the pot with water. While waiting for the water to boil, catch your live frog. Once the water is boiling, drop the frog in the water. Boil till done.
Comment:
My frog jumped out of the water; I don't think your recipe works.
Response:
My goodness, everyone knows you can't boil the water first. You must put the frog in the pot of room temperature water, then bring the water to a boil.
Why Have I Given You This Information? What Does This Have to do With the Changes to Your Work Responsibilities?
More than once I have ended up in such a situation. One time when I moved on two people were hired to replace me. Has this happened to you? As in the opening description, I took on one more thing, then one more thing, and it continued – after all, how much time can just one more thing take? One little task, no problem.
More tasks are given to you and you are managing them quite well, but you are getting tired. You are no longer sure if this is the job you want. Your family is complaining that you spend too much time working and that you are too tired to do things with them when you get home.
What has happened here? Just like the frog, the heat was slowly turned up, you didn't even notice until it was too much and you were done – just like the frog.
What can you do about this type of situation?
You might have been in the job for years and you are satisfied. You are working in a field of your choosing. When you first started you were excited to go to work every day. Some of that initial enthusiasm has worn off now as your workload has increased and no longer aligns with your values or the direction of your goals. It is not too late. You can start now to set your boundaries. Of course, it is difficult to backtrack, but it is possible. A carefully thought-out plan is needed, and this plan begins with an open mind, courage, and a clear understanding of your values and goals. What is important to you? What are your priorities? This can be a hefty task and you might want to get a bit of help.
Know your boundaries (ideally from your first day of work, but it is never too late). I suggest you go back to look at your values. Is the job in alignment with your values? As you determine your boundaries are they in alignment with your values and goals?
Guidance at such a time might be valuable. This is where a coach or mentor can come in handy. Give me a shout and let's figure out what you want to do and how you will go about getting what you want.
drelaine@drelaineleadership.com