I recently wrote about Neuroplasticity. I've done more reading and am sharing what I have discovered. I found a fitness program for my brain, and it is provided by HeartMath, of which I am a Certified Trainer, Coach, and Mentor.
According to Amen (2013) "The brain is an organ of loving, learning and behavior, and so is the heart".
As I get older, I notice my brain is not performing as well as it once did, like my body. I also found things I can do to help my brain be in better shape. Having read that cognitive decline starts in our mid-twenties I can understand why my brain might need some work. We can continue to be alert and be developing our brainpower into our 80s and 90s. I have a few good years yet and who knows, maybe I can keep going past that 90 mark.
To understand Neuroplasticity, you need to know the word Neurogenesis: the regeneration and growth of new brain cells. Neurogenesis goes hand in hand with neuroplasticity. One way to stimulate neurogenesis is through activity – physical activity –
"Aerobic activities such as running, cycling, swimming, and even sex, are effective ways of boosting neurogenesis." (5 Ways to Boost Your Neurogenesis, 2018). Additional ways of encouraging neurogenesis include environment, diet, psychoactive substances, and meditation. More information is needed for a better understanding of how these ways boost neurogenesis. (Caution: Though most of these are harmless, you might want to be careful with psychoactive substances, most are illegal and are still being researched, and have not been approved for medical use. I am not sure about the reliability of the site from which I retrieved this information. I strongly suggest peer-reviewed research for further clarification.)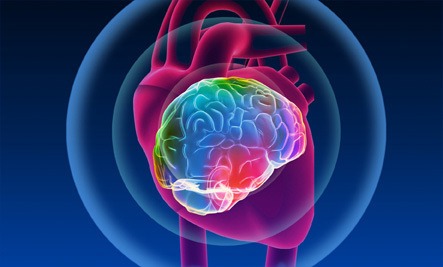 A current article by Dana Smith, supporting the above-mentioned ways to stimulate neurogenesis was found in MIT Technology Review, Sep/Oct2021, Vol. 124 Issue 5, p30-33.
Through neurogenesis, neuroplasticity is possible. Neuroplasticity is the brain's ability to adjust and refurbish itself. Some of us older folks, the baby boomers, have been learning how to manage our emotions, listen to our hearts, and become able to enhance our creativity, problem-solving, and discernment abilities. We can continue to learn as we age.
We have been hearing the negative effects of COVID-19 on our mental health: And remember if it affects your mental health, it is also affecting your physical health. We need positive emotional states to help us improve and maintain our cognitive functions. To slow down cognitive decline, we want to ensure we have social support – consider volunteering in your community – to fulfill this suggestion, another way is to learn emotional self-regulation (I can help you with that). Keeping a positive outlook benefits our health by improving the processing of information in our brain and nervous system. All three of these suggestions work best if you do them all. You don't have to start everything at once, take your time and start with what works best for you.
We want to spend more time being in a positive state than in a stressful state. Some examples of the two are:
Positive Outlook: hopeful, appreciative, joy, caring, compassion, excitement, and loving
Stressful Outlook: irritation, frustration, resentment, anger, worry, fear, or apathy
As I became interested in neuroplasticity and reading as much as possible, I had no idea that I already had tools to help me train my brain. I have been using several of the HeartMath tools for numerous years. There are some specifics I want to review, identifying what each tool is promoting in my brain. Being aware of how these activities work for specific areas/functions such as Freeze-Frame™ for decision making, or Quick-Coherence™ for resetting after a challenging situation will no doubt guide me in encouraging neurogenesis to develop some areas of my brain that could use a tune-up.
Watch for more from me about our heart, brain, neuroplasticity, and what evolves from this fascinating area of our lives.
Amen, D. (2013). HeartMath Brain® Fitness Program. HeartMath.
References