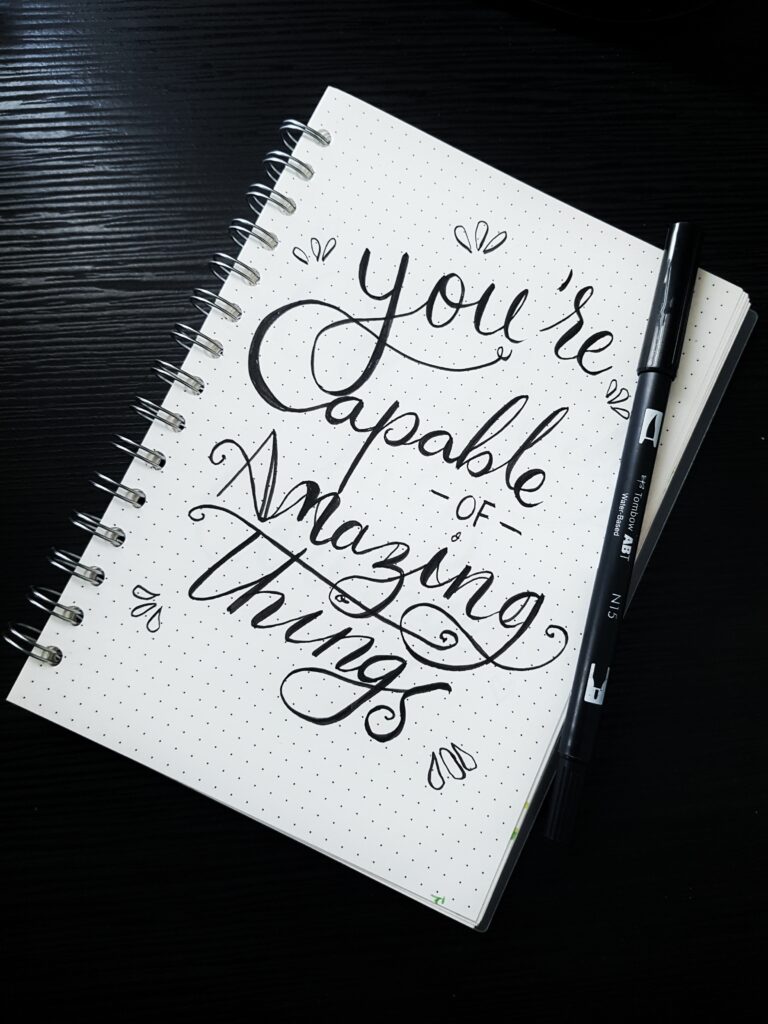 7 Ways to Overcome Feelings of Inadequacy
What is inadequacy and how do you work through it?
Have you ever struggled to feel good about yourself? Do you wonder if you're good enough? Do you question whether you're competent enough? Then you may be dealing with feelings of inadequacy. Many of us go through this at some point, some of us go through it a lot of the time. You are not alone. Remember, You Are Good Enough!!
Feelings of inadequacy are when we feel we're not enough or not good enough. These feelings usually have nothing to do with our actual performance or abilities. In fact, these feelings may have a lot more to do with low self-esteem or low self-confidence than any fact-based measure of ability or competence. This sounds like there might be a bit of a connection to Imposter Syndrome.
Imposter Syndrome: this is when you doubt your ability and feel like a fraud. Do you see the similarity? I can't say this enough You Are Good Enough!
The American Psychological Association defines an inadequacy complex (more commonly known as an inferiority complex) as a feeling of inadequacy or insecurity coming from actual or imagined physical or psychological deficiencies. This feeling of being "less-than" or "inferior to" others can often cause us to shut down (withdraw) or act aggressively depending on our coping styles.
Feelings of Inadequacy, Imposter Syndrome, Inferiority Complex, Lack of Confidence – these seem to all relate to the feeling that we need to be more. Of course, we can always learn and improve ourselves. That doesn't mean there is something wrong with how we are now. What is important is that you address your fears.
How do you know if you are feeling inadequate, or are lacking self-confidence? If you are experiencing the following six (6) signs they are suggesting, you might be feeling inadequate:
Withdrawn/shy/quiet
Insecure
Negative
Unhappy
Angry/hostile
Unmotivated (Guindon, 2002)
We all feel these emotions to some extent. Some of us just feel more inadequate than others (Heidbreder, 1927). We all have a wide array of feelings and emotions and there is nothing wrong with any of them. However, some of these feelings and emotions cause us to react in ways that aren't beneficial. That can be changed. Having become a Certified HeartMath Trainer and Coach I am very aware of emotions and how we can learn to respond rather than react. In learning these skills, you also save energy. Fear, anger, guilt, self-loathing, frustration all sucks our energy. If you are like me, you don't need anything draining your energy.
7 Tips to Overcome Feelings of Inadequacy
If you're feeling inadequate in general—or about something specific—below are approaches that research shows can help you to feel better:
Modify your expectations and ideals. If we're constantly falling short of our expectations and ideals, it may be that we have unrealistic expectations of ourselves and what we would be able to accomplish. Though I don't like to suggest you worry about what others think, in this case you might want to ask someone what they think. Or you might want to turn your thinking around – if you were assessing someone doing what you are doing what would your thoughts be? Would you think that person was inadequate?
Seek help from others. Identify areas where you feel inadequate and seek help with those. If you don't feel capable and you know someone who could teach you what you need to know, reaching out to them can be helpful. Asking questions to help you learn and understand is one way to boost your confidence. You can also seek out a life-coach to help you through these feelings and emotions. I'd be more than willing to have a chat and coach you myself or refer you to someone who addresses your specific concerns.
Build skills and expertise. I encourage life-long learning. If you're feeling inadequate at a particular task, take time to build your skills in that area. You didn't learn to walk or talk overnight. We keep trying, we fall, but always get up one more time than you fall. Eventually, you'll feel more competent and capable. No one is good at something right away, so try not to get down on yourself for being a beginner at something (Lindqvist, Weurlander, Wernerson, & Thornberg, 2017). Be kind to yourself and be patient.
Cultivate emotion regulation skills. We often feel most inadequate in difficult situations (Lindqvist, Weurlander, Wernerson, & Thornberg, 2017). But we can learn effective ways to respond to our our emotions in these difficult situations. I love the HeartMath approach, the skills are easy to learn, they do, however, require practice. With time you will learn to respond rather than react and feel good about yourself. Remember, there is nothing wrong with our emotions and feelings, but we can learn to make them work for us, rather than against us.
Practice self-compassion. Regardless of how competent we are at a given task, we have value and are worthy of self-kindness. Practice showing yourself self-compassion and using loving-kindness meditation to grow your love for yourself and others. Practicing self-love, self-compassion, and kindness are things we all need. You Are Good Enough! Also check out my blog https://leadnurses.com/emotions-heart-stress-be-in-charge-of-your-emotions/ to learn about being in charge of your emotions.
Build a growth mindset. A growth mindset is when we believe we have the ability to grow and improve. If you don't have this mindset, I once again encourage you to seek out a coach with whom you can work to create this mindset and help develop your self-confidence. This growth mindset will help to overcome skill deficits more easily. In many cases, depending on the skill, all that is needed is practice. We know we can improve so we put more effort into improving ourselves. As a result, we can end up more skilled than we ever imagined.
Focus on your strengths. We all have strengths. By finding your strengths and capitalizing on them, you focus your attention more on what you're good at than what you're not good at. Plus, you can put your strengths to work and succeed in areas that rely on these strengths. Identifying our strengths is something many of us find difficult. Once again, a life-coach can help you uncover your strengths. There are also online quizzes you can take that will help you identify some. If you go for the online approach, I encourage you to also seek out someone to help you dig a bit deeper to uncover some strengths of which you might not have been aware. Check out this link to help you identify your strengths https://4b8psy2uo4yodnurz3750edr-wpengine.netdna-ssl.com/wp-content/uploads/2019/04/Identifying_Your_Strengths.pdf
Putting any of these ideas into action can help you feel more competent and comfortable in situations that have produced feelings of inadequacy in the past and teach you to approach similar situations in a more positive manner.
It's normal to feel inadequate from time to time. If we work at it, we can reduce the amount of time we spend feeling this way and we can leave more room for self-confidence. Give me a shout and I will be happy to guide you in a direction that will work for you.
References
Guindon, M. H. (2002). Toward Accountability in the Use of the Self‐Esteem Construct. Journal of Counseling & Development, 80(2), 204-214.
Heidbreder, E. F. (1927). The normal inferiority complex. The Journal of Abnormal and Social Psychology, 22(3), 243.
Lindqvist, H., Weurlander, M., Wernerson, A., & Thornberg, R. (2017). Resolving feelings of professional inadequacy: Student teachers' coping with distressful situations. Teaching and Teacher Education, 64, 270-279.