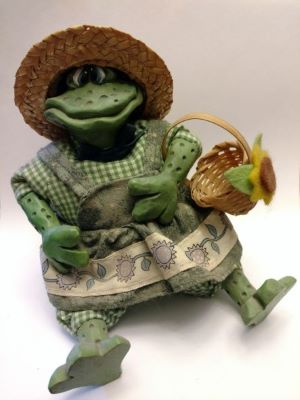 Is Happiness a Choice?
"Don't worry, be happy" – that is how the song goes. The song is very uplifting, and I find myself singing along. At times it is hard to be happy. We tend to worry a lot, and are anxious, sad, or unhappy. Worrying can use up a lot of energy, as does anxiety, and sadness. Worrying usually doesn't solve anything, it just tires us out and makes us miserable.
Happiness – joyful, excited, content, calm, relaxed, ecstatic, sometimes this results in a warm feeling, causing us to smile. Have you ever walked down the street and smiled at people as you walked past? If you haven't, try it and notice the reaction of others. It is a fun exercise to do. An article I recently read suggests smiling at the first ten people you meet today – I love this idea. Just smiling can make you feel better. I'm a Certified HeartMath Trainer and Coach, I practice breathing to help me get into coherence and I have found I can increase my coherence by smiling.
We don't need to be unhappy. There are things we can do to help make us feel happy. According to Positive Psychology, a Harvard Health Publication, the following things can help make you happy (I've added a few of my own):
Feeling good – seeking out pleasurable activities
Being fully engaged – going after goals and activities that are important to you. Do you know what these are? Have you identified your values?
Being of service – helping others, volunteering
Children (to a certain extent)
Gratitude
Vacations and special events, if you live in the city – get out of town for a hike
Being mindful and focusing on one thing only – i.e., no multi-tasking
Enjoying simple things like sunshine, being outdoors – a walk around the neighbourhood or a park, curling up with a loved one, popcorn, and a movie
Not taking on too much, or being a workaholic – spend time with yourself, family, and friends
When is the last time you coloured, painted, or did something that you enjoyed as a kid – hide and seek, tag, a snowball fight, a pillow fight, a board game?
Look through old photos, reminisce, and plan some fun activities for the future.
You can also try meditation or going on a retreat (I have done at-home retreats; they can rejuvenate and be fun).
Get yourself out of a boring routine, turn off the screens, don't listen to the news for a few days, try new things – cooking classes, dancing, swimming, sports, reading a book
Put on your 'thinking cap' and come up with some fun things to try, some boring things to get rid of, be active, be with others. You don't need to spend money; you only need to think and get active.
Research has also shown that being grateful helps a person be happy. Though not having enough money, being ill, and being in a country at war certainly give you the right to be unhappy. Nonetheless, to get through such times with a bit of hope, and taking the time to think about what you do have, rather than what you don't have can lead you to a state of gratitude. As nice as it would be if money could buy happiness, it just doesn't.
Happiness is a Choice
Young people, those in their late teens, report being happy, but people in their eighties report being even happier. Positive Psychology also reports that happiness and enjoyment decline until about 50 years and then steadily increase over the next 25 years.
Where you live can also influence how happy you are. The following are the ten countries identified as the happiest:
Finland,
Norway,
Denmark,
Iceland,
Switzerland,
the Netherlands,
Canada,
New Zealand,
Sweden,
Australia.
The happy countries, according to Positive Psychology, are often those where the culture and economy allow the people to experience pleasure, purpose, and security. I don't want you to dwell on this, but what is the culture and economy of your country now? The current state of the world has created economic concerns in many nations – this could decrease happiness worldwide. If that is the case, we need to be paying attention to our own state of happiness and take every measure we know to maintain and build our own happiness and that of our family and friends.
We have learned much during the pandemic. We have become very aware of the need for social contact. Social support has been identified as one of the Social Determinants of Health, it is not a new concept. Additionally, social support is also important for happiness. Accessibility to healthcare, another Determinant of Health, and "healthy years of life expectancy" also support happiness.
Marriage can assist in happiness, but that happiness can decline after the birth of the first child and not recover until the child(ren) leave home (these days they are often at home for an exceptionally long time – don't wait for them to go to be happy). Personal relationships are important to happiness, as are having friends and frequent sex. Though we sometimes take our partners for granted, we don't have to, and it does nothing for happiness. Plan for time together doing something you both enjoy. Plan for family time and learn to enjoy the children, they can be fun, and family fun is important. That is how great memories are made.
Life has many ups and downs, how you choose to respond to them will make a difference in whether you are happy. Happiness is a choice.
As a leader, you want to instill happiness in the workplace. The benefits are numerable. I can help you focus on achieving the happiness you want in your life, and in the life of your organization, you do not need to do it alone.
Book a 'get to know you' call: https://calendly.com/fromtheheartwithdr-elaine
More to come on Happiness, Mindfulness, and Inner Strength in the next few weeks.
08/04/22